#1
7 years ago
I want to lick it and absorb all of Nem's knowledge. Nem, open up your scalp.
---
#2
7 years ago
I got an E-Boner over this post....
---
[color=#000000][size=2][b][i]Heralds of the coming doom, Like the cry of the Raven, we are drawn, This oath of war and vengeance, On a blade of exalted iron sworn, With blood anointed swords
9th September 2007
4 Uploads
#3
7 years ago
*makes obvious reference to Spock's brain*
---
"I'd shush her zephyr." ~ Zephyr.
#4
7 years ago
jesus....its even harder...frak me!
---
[color=#000000][size=2][b][i]Heralds of the coming doom, Like the cry of the Raven, we are drawn, This oath of war and vengeance, On a blade of exalted iron sworn, With blood anointed swords
#6
7 years ago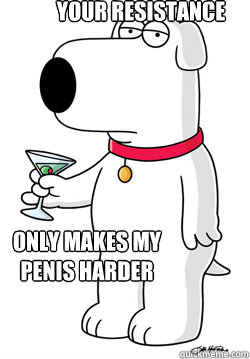 ---
[color=#000000][size=2][b][i]Heralds of the coming doom, Like the cry of the Raven, we are drawn, This oath of war and vengeance, On a blade of exalted iron sworn, With blood anointed swords