#1
10 years ago
You can go to this site and get free prizes that can be but is not limited to gaming related products. I know what your thinking. But ask anyone who has EVER used this site before, google it, spyware scan it, anything. This is absolutely not a scam. I myself have gotten metal gear solid 2 and 3 from this site. Here's how it works. You register, complete offers which include filling out surveys or just giving out an email address and get points, and use those points to get prizes. You can choose prizes from the site's own personal stock or get a custom one online from any other website such as ebay or amazon. Once again, I assure you, this site is 100% legit. Check out all the testimonials and ask anybody. This site works. Just go to this link and start getting prizes. Any and all questions can be answered at the site's FAQ.
ZOMBO.COM | Get lots and lots and lots of free shit here!!
Oh, and just to let you know, there's no way you can hack the site and get points without completing offers. However, there's a very nice referral system. If you refer someone, you get 20% of all the points they earned, but they don't lose a thing. All it does is give you extra points, the other person isn't forking their points over to you. That about covers it. Good luck.
---
24th September 2007
0 Uploads
#2
10 years ago
god. Why do these people have to state the obvious?
---
Sovereign002
VIP Member
Adeptus Moderatus We purge with chain and bolter
105,915 XP
#3
10 years ago
He sure likes to talk.
---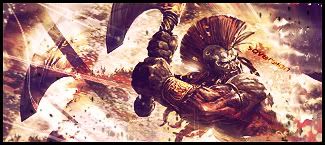 53,121 Posts
1,330 Threads
#4
10 years ago
Damn, beat to it
---