#1
11 years ago
alright, my friend thinks hes a huge pimp and can get any girl he wants, and hes as white as the walls in my house, and heres a pic of some ownage 'in my mind'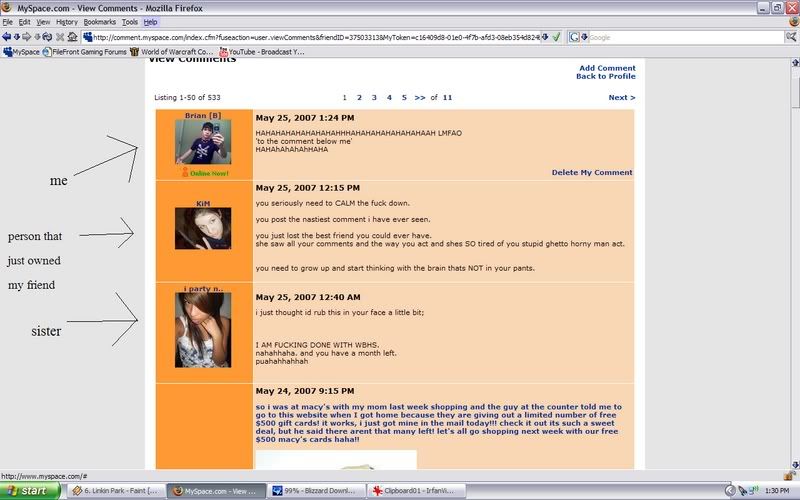 ---
#4
11 years ago
I can read it. Make it bigger.
---
#5
11 years ago
Maybe becuase we are older than them? I don't understand either.
---
#6
11 years ago
I have to agree with the other posters...
Me no comprende!
---
#7
11 years ago
I get git. His friend (Out of the picture), is acting like a real jerk. The guy in the middle tells him he's a Jerk, and then the Joker guy just laughs at him. Smooth.
---
#8
11 years ago
now that i think about it, youd have to meet the guy im laughing at and that got owned, itd make alot more sense
---
#10
11 years ago
ah nvm delete this useless thread lol
---