#1
15 years ago
Just look at them they have such style ,knowone can come close to thier sheer coolness.They way they stand up vertically on ice without slipping over,even when drunk.The way they hang out in large groups and dance till the early morning.........ahhhh,the life of a penguin:smokin:
anyone want to add any other reasons why penguins are cool,feel free......
---
Mr. Matt
Advanced Member
#BanRadioActiveLobster
357,145 XP
#2
15 years ago
I approve of this thread. Long live the Penguin Imperium! POST YOUR APPRECIATION OF PENGUINS OR DIE!
---
#3
15 years ago
Err, I'll take a McDeath medium size with extra cheese.
---
Sovereign002
Advanced Member
Adeptus Moderatus We purge with chain and bolter
105,915 XP
#4
15 years ago
Whats everybody jabling on about penguins? Ill kill myself before I hail those penguins mhuhahaha!! *realises he now has to kill himself*-->aah crap
---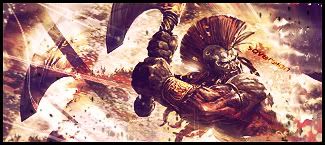 #5
15 years ago
Hail to the Pinguine. Oh damn there coming there coming,please someone help me. Ohhh i mentioned there not very strong. Take this and this,I kick your ass you bitchie like Penguin. What you say,youre talking to me,know its really getting serious. :mad: :mad: :mad: :o :o ;) ;) :( :mad: :mad: I finally beat them,Penguin Empire good bye.Get back where you belong,get back to...Antartica.
---