#1
11 years ago
Because we only have two rolls of toilet paper and a bucket of shelled walnuts. Someone pour the lemon juice. With ice.
---
#2
11 years ago
Your pills.
Give them to me.
---
4th September 2004
0 Uploads
#3
11 years ago
This thread is disturbingly sexual.
---
#4
11 years ago
I demand to see the manager! You've touched me suggestively for the last time!
---
Sovereign002
VIP Member
Adeptus Moderatus We purge with chain and bolter
105,915 XP
#5
11 years ago
Oh I'll touch you in a suggestive manner.
---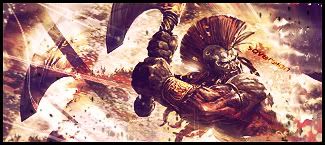 #7
11 years ago
:Puzzled:
---