9th December 2003
0 Uploads
#11
12 years ago
Too bad his BD was on the 16th or so my sources (NL invincible quoting Polka) say...
Already parteh-ed yesterday, no more booze!
---
Sovereign002
VIP Member
Adeptus Moderatus We purge with chain and bolter
105,915 XP
#12
12 years ago
Didn't the thread start yesterday? This is teh afterpartey :beer:
---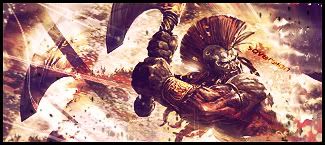 #13
12 years ago
Nono the afterparty is for in a week, this is still the party! :drink: :beer:
---
#14
12 years ago
Thanks for all the wishes everyone. :p
---
25th November 2006
0 Uploads
#15
12 years ago
Wow!! You guys mean to say we share the same birthday??
---
Signature brought to you by Carl's Jr.
29th January 2007
0 Uploads
#16
12 years ago