#2
6 years ago
I read that as Prisoner of War. :(
---
10th September 2007
4 Uploads
21,746 Posts
1,754 Threads
#3
6 years ago
It is. It's symbolic of how the POW, when he returns home, embraces his wife and passionately kisses her, happy to see her again after an entire year of living in a prison camp behind enemy lines.
:salute:
---
"I'd shush her zephyr." ~ Zephyr.
#4
6 years ago
All Prisoners of War will be hunted down and defeated!
---
10th September 2007
4 Uploads
21,746 Posts
1,754 Threads
#5
6 years ago
Isn't it time we let the people of Iraqfrica be free? ISN'T IT TIME?!
---
"I'd shush her zephyr." ~ Zephyr.
#6
6 years ago
They were always free, I am on vacation from ruling Iraqfrica right now.
---
29th January 2005
0 Uploads
#7
6 years ago
Schofield;5623545I read that as Prisoner of War. :(
Well I thought of this
---
8th November 2005
5 Uploads
#8
6 years ago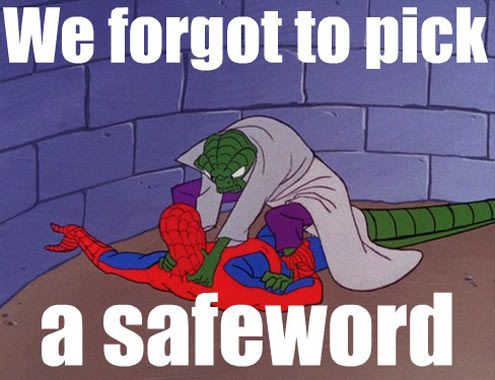 ---
Disclaimer: Personal opinions still not endorsed by Ryojin.