#1
15 years ago
Ok Guys heres a new one. Guess about the Predators might and dont forget that Bush has a Army and of course the MARINES.
---
Mr. Matt
Advanced Member
#BanRadioActiveLobster
357,145 XP
#2
15 years ago
Didn't help JFK, did it?
---
#3
15 years ago
Hmm...well, I am a major Bush supporter, but honestly, can any man defeat the might of the Elite hunters? It is impossible, we cannot beat cloaking devices and adanced weaponry. George Bush would have to retreat to a place of absolute security, no way in or out, cut off from the world, or else suffer the consequences. It has nothing to do with George Bush, just plain and simple, no man could defeat the Predators......
---
#4
15 years ago
1v1 - Bye Bye Bush! But what you are saying is everything George Bush has control over, vs. a Predator... Bye Bye Pred!
If you are saying the Predators vs. Us (as a whole), then again, bye bye us. The Predators are far more advanced and have much more technology than we do. Not to mention they probably have a population of twice what we have. There isn't much to say to this thread!
---
#5
15 years ago
C'mon, Bush is a Texan. He probably carries a .44 magnum wherever he goes.
---
Sovereign002
Advanced Member
Adeptus Moderatus We purge with chain and bolter
105,915 XP
#6
15 years ago
So what? What can you do with a Magnum if you cant see your opponent? Seriously now predator wins, hard.
---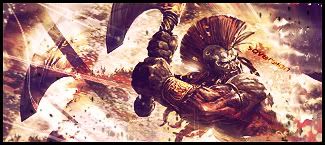 #7
15 years ago
Come on guys, can any one get more evil than Bush? He may not kill Predator but he'd invade his homeworld, steal his oil, kill his civilians, turn the entire universe against himself and destroy the Earth through neglect, all the while managing to rack up a huge deficit.
I'm being sarcastic, of course.
---
Sovereign002
Advanced Member
Adeptus Moderatus We purge with chain and bolter
105,915 XP
#8
15 years ago
Now thats a good one! Still the predator would have some nice trophies from this little excursions.
---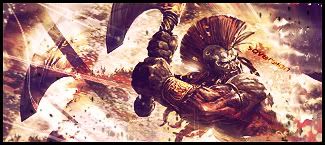 #9
15 years ago
hm.. What's up with all the [...] vs [...] threads?
A predator vs. Bush? What the..
Well, my vote is on the predator.. As humans are vulnerable as hell. (Especially against invisible, advanced killers with high-tech weaps)
Well, lets now make a Dracula vs. teh Governator thread!
---
#10
15 years ago
Predator would easily win. He would sneak into the whitehouse cloaked and get him :P.
---