12th November 2003
0 Uploads
#1
11 years ago
You fail at life so badly, you make baby Jesus cry..
Less time online, more time outside. It's for your own good.
---
Sovereign002
VIP Member
Adeptus Moderatus We purge with chain and bolter
105,915 XP
#3
11 years ago
Usually I agree with Reborn's comment, yet on the subject of Redsand I can only concur with Jack. The guy/girl (?) is a nuissance, simple as that. I'm just happy he's posted less random insults around, but that might just as well be 'cuz I haven't been around lately...
---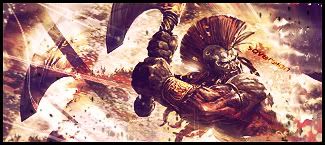 #5
11 years ago
Ohh give him a chance. He can improve, honest!
---
#6
11 years ago
Its 10:26pm and I only am online after 8:30pm, I have a full time holiday job and it is stressful! I deserve my relaxation time and relaxation for me i---- ah forget it...
---
12th November 2003
0 Uploads
#9
11 years ago