#31
12 years ago
I want there to be a best chipmunk award.
I so can't lose....
---
19th January 2004
0 Uploads
#32
12 years ago
beef flaps;3267493at my place
Why you nasty selfish... :smack:
---
#34
12 years ago
Inyri Forge;3266422Botany is of Satan.
:agreed
---
12th March 2006
0 Uploads
#35
12 years ago
Best Dressed award? sounds like fun.
---
15th September 2004
0 Uploads
#36
12 years ago
S.T.A.L.K.E.R.;3266113im up for it......

i didnt get one last year :cort:
Me neither. I didn't even get nominated if I recall correctly, but I'm not lamenting over it.
I think we should do them again. I should get best avatar, since people get mad when I remove mine. :p (Maybe most popular avatar).
I'd be willing to help if I can.
---
#37
12 years ago
I should get like Most Changed Signature. :p
---
20th January 2006
0 Uploads
#38
12 years ago
Sovereign002
VIP Member
Adeptus Moderatus We purge with chain and bolter
105,915 XP
#39
12 years ago
They will make a new 2006 nomination...but I hope they'll start in November or December, I hate to wait that long...I didn't get nominated last year though...I never get nominated, for anything!!!...And apparently I can't add the crying smilie...why won't anything work when I want it to bwehehe!
---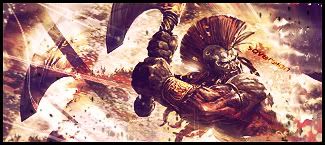 #40
12 years ago
Can I be nominated for the Closest to Being Banned award?
---