#1
12 years ago
Is stupid. Seriously, ever time I see one here in 'Good Ol' Southern Comfortland I have the strong urge to rip it from it's flagpole/pickup truck/bumpkin trailer park and light it on fire. The South LOST THE WAR. GET OVER IT.
---
19th August 2003
0 Uploads
#2
12 years ago
I just ignore it. Who cares? We're all "united" Americans again, unless they start burning the current flag or something, it's not a big deal.
---
19th April 2004
0 Uploads
#3
12 years ago
Redneck sense...tingling.
---
#4
12 years ago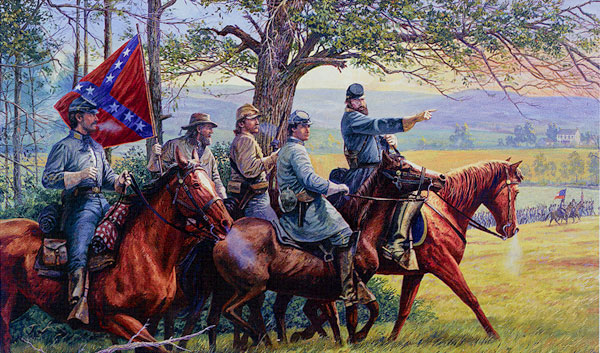 ---
#5
12 years ago
Even people that burn the current flag are entitled to their "personal expression of opinions." It doesn't take away the fact it is stupid and widely looked down upon by the majority of Americans, and that it serves little point other than to anger a lot of people. Plus, in case some people didn't notice, there are plenty of African-Americans in the south! Do you think they like the Confederate flag much? Waving the "Stars n' bars!" just makes you look ignorant.
---
#6
12 years ago
---
#7
12 years ago
Oh, and Ghost, living in California (unless you've visited and spent some good time in the South) gives you NO IDEA how many of these flags are out waving around.
---
#8
12 years ago
Did you know that the Confederate Battle Flag, also known as the "Stars and Bars", was never offically sanctioned or recognized by the Confederate Government, who used a different design as their offical flag?
Bet most people in the South don't know that.
---
#9
12 years ago
---
#10
12 years ago
---