53,117 Posts
1,329 Threads
#1
11 years ago
Ok, i cant link to Break but your using the internet, it shouldn't be that hard...
On Break Dot Com (Google it) on the front page is a video called "A New Level of Crazy", it has a picture of an old lady on it.
Its a call that a telemarketer made to some insane woman and you HAVE to listen to it
EDIT: or you could use this link
---
Sovereign002
VIP Member
Adeptus Moderatus We purge with chain and bolter
105,915 XP
#2
11 years ago
Why do you post an edit, while you haven't edited your post? (can't see a "last edited by"...)
It's fucking hilarious :rofl: "wtf you call to people's houses?!" "You comitted a felany, you called me!" HAHAHAHA I can't stop listening!
---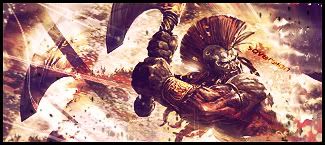 53,117 Posts
1,329 Threads
#3
11 years ago
Who says I never edited my post.... :D
---
53,117 Posts
1,329 Threads
#5
11 years ago
goin fast;3665580O rly? http://forums.filefront.com/spam-forum/303337-dog-owns-cat.html#post3555317 http://forums.filefront.com/spam-forum/303336-one-bad-ass-rabbit.html#post3555309 http://forums.filefront.com/spam-forum/301676-why-you-laugh-me-white-devil.html#post3534939 http://forums.filefront.com/spam-forum/301394-anzacsas-you-should-ashamed-yourself-3.html#post3533789
We can no longer link to break as it "breaks" (FUNNEH!) the rules
---
9th December 2003
0 Uploads
#6
11 years ago
Sovereign002;3665378Why do you post an edit, while you haven't edited your post? (can't see a "last edited by"...)
Just edit your post in the first minute and it won't leave an "last edited by" foodnote. ;)
---