#2
12 years ago
:lies:
edit: no it's not a lie *eek* Every post is made 1 minute ago as well :\
---
#3
12 years ago
All the posts were made 1 minute ago!!!1
Posts jumps or people posted at the same time.
---
Sovereign002
VIP Member
Adeptus Moderatus We purge with chain and bolter
105,915 XP
#6
12 years ago
The manatees are coming for another round again. Lock and load people! :daddy:
---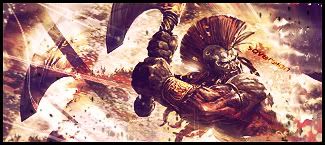 16th March 2004
0 Uploads
#7
12 years ago
post jump!
---
[color=#000000][size=2][b][i]Heralds of the coming doom, Like the cry of the Raven, we are drawn, This oath of war and vengeance, On a blade of exalted iron sworn, With blood anointed swords
23rd March 2007
0 Uploads
#8
12 years ago