#1
13 years ago
Plain and simple.. The goal here is to keep the number of replies on this topic greater than the number of views.. Exponentially or better is the goal.. Doesn't matter what the replies say as long as their number is greater than the reviews.
---
#5
13 years ago
Jedihunter;4074319Is that even possible?
The minute the views go above the posts, no. So to keep it even everyone who reads the thread has to post, every single time they open the thread. It's not going to happen.
---
#6
13 years ago
From what I have observed when yuo visit a topic and post it does not count it as a view.. So we gotta hit 22 now.
---
#8
13 years ago
Good luck
---
Sovereign002
Advanced Member
Adeptus Moderatus We purge with chain and bolter
105,915 XP
#9
13 years ago
For Spam
---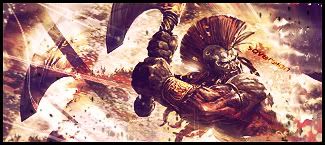 #10
13 years ago
its already failed
---