#1
11 years ago
Be my whimsifarcical guests, ignorance pixies
---
#3
11 years ago
il y a beaucoup de pamplemousses dans la fenetre. fermer la porte? mais ma mere, qu'elle s'appellait destruction, n'ai pense pas que je puisse.
---
#4
11 years ago
There are many grapefruits in the window. Open the door? But my mother, that she calls (herself?) destruction, [she?] does not think and then I don't remember what "je puisse" means.
---
#5
11 years ago
pretty much, my french is sketchy at best. and je puisse means i can, i think.
---
#6
11 years ago
and since this thread is surreal, i've drawn a quick picture.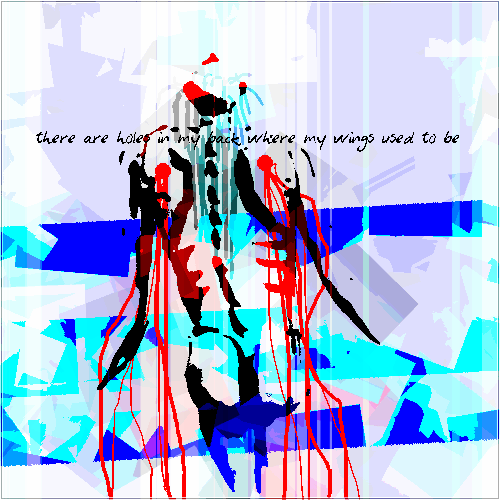 ---
#7
11 years ago
I always though this Chiodos album art was pretty surreal:
---
#8
11 years ago
that is indeed very surreal. you have fueled me
---
20th January 2006
0 Uploads
#9
11 years ago
#10
11 years ago
it's a voodoo flavoured dream
---