Serio
VIP Member
The Dane
149,931 XP
11th November 2006
3 Uploads
#1
2 years ago
"Why will this be a long post", I already hear you ask. I could use tricks to make the post long. I could break to a new line whenever there's a punctuation mark. But I won't do that. Instead, I'm going to write a high quality post, and force you to read through all of it. I will format it into an easily readable layout, and hope you read all of it.
I won't adjure. I won't beg. I will only assume you will be reading this. That is the whole point behind this post. To assume you will read this; for why wouldn't you? Hasn't this post sparked your curiosity, yet? Or is the word "piqued"? Has it sparked or piqued your curiosity, and how many times have you seen the word "that" so far?
Is it more than ten times? Less? What is the point of this post, you're asking yourself. But I already told you.  You haven't caught it yet, but I already told you in this post, what this post is about. Of course, you're not going to realise that until you get to the end of this post, because that's just how it's written. It's a mystery. A clue. A humming voice in a dark corridor. You're curious. And now I've said curious more than once, so that word will not appear again.
Or will it? "This is a pointless post" you're thinking. That's absolutely incorrect. This is the most important post you will be reading today. It's the most important post you will be reading this week. Indeed, it's quite possibly the most important post in this forums history. All the other posts are jealous of this post. This post is glorious. It's inventive. It's new. It's keeping you enthralled.
You're wondering when this post will end, are you not? Maybe never. Or maybe after this paragraph. But then it wouldn't be very long, would it? So maybe just a few more paragraphs. That's what this post aspires to be. It's its wishes. Its hopes. Its very ambition. That's the point of its very creation; to be long. If it fails at that, then what does it have left? Only a word count that matters little.
So here we are. You're still reading this post, and I admire your efforts. It has taken you more effort to read the post so far, than it has taken me to write it. But maybe you're hoping for something secret. Some clue as to what goes on behind the scenes of FilesNation? But why would you think I'd be privy to that information?
You'd surely have to be out of the loop to think that. And just in case you've been skimming, here is the word disaster five times in bold, capitalised letters to get your attention; DISASTER DISASTER DISASTER DISASTER DISASTER. Now that I have your attention, I implore you to read on. It's the most important thing you can do in this thread. This is the original post. It's the long post.
So far, this post has kept its promise, has it not? It didn't set out to be high quality. It didn't set out to be informative. It just set out to be long. It's living up to its name. And you asked me once before why. Have you still not figured it out? Because a post has a right to be long, if it wishes to. A long post harms no one. It doesn't interrupt your scrolling. It doesn't take away your cat pictures.
Cat pictures. The internet loves them. As do posts. This post, in particular, adores cat pictures. You can be a dog person and still enjoy cat pictures. Because fuzzy felines are just that. Fuzzy. And they're mischievous too. Now that I've mentioned cats, you're probably wondering if I'm losing my mind. Maybe. Maybe not. Maybe this is actually a brilliant scheme, with a hidden message. Maybe this was orchestrated with the aid of the staff of FilesNation.
Or maybe not. Maybe this is just a test. Maybe there's a secret code embedded in this post, designed to check for vulnerabilities. But that would be madness, wouldn't it? Nah, this post is just a post. Not a special post. Not a funny post. It's just a post. It tries to be a long post. Maybe it succeeds. But it doesn't care. It just wants to be a post.
And isn't that really what matters on a forum? You allow posts to be themselves. Whether they're long posts, short posts, purple posts or glue posts. We let them all be here, as long as they subjugate themselves to the rules. 
So, you've come to this point in the post now. This is where I thought "I should close the post off, here". But why stop here? Why not keeping it going? So here, have a short poem;
Roses are red, Violets are blue, I cannot rhyme, That much is true.
Quite beautiful, is it not? No, it isn't. It's silly. But that's another thing this post wants to be. Silly. Long and silly. It has that right. The forum software gives it that right. And that's a good thing, is it not?
For that is really what forums are about. Posting long posts. Of course, this entire thing could be generated by a bot, but it wasn't. I took the time to write it out in length, so here's a tl;dr - read it. All of it. You know you want to. You want to see if it's just a joke.
It's not.
---
53,121 Posts
1,330 Threads
#2
2 years ago
TL ; DR
---
#3
2 years ago
whatever you're smokin', DO NOT WANT.
say MEOW.
---
Serio
VIP Member
The Dane
149,931 XP
11th November 2006
3 Uploads
#4
2 years ago
"unic0rn"whatever you're smokin', DO NOT WANT.

say MEOW.
---
8th November 2005
5 Uploads
#5
2 years ago
Okay.
---
Disclaimer: Personal opinions still not endorsed by Ryojin.
Lindale
Forum Mod
Mister Angry Rules Guy
241,128 XP
1st February 2010
0 Uploads
#6
2 years ago
This comment is a test, yes, only a test, but a very small test at that, but yet, a very foolish test, and one that really serves utterly no purpose at all, and so therefore, in all honesty, should not even be in existence, but yet, it is existing because I had absolutely nothing better to do with my time than to sit here, and think up this idiotically foolish, and insanely superfluous test, just so I could say that I did, so when you get down to the heart of the matter, you will find that this really is all just for the exclusive purpose of self gratification, because I am selfish, self-centred, egotistical, narcissistic, conceited, otiose, grumpy, and misanthropic, and also because that is simply the way the world has become nowadays, wholly ridiculous, and utterly not worth its own insignificant excuse for an existence, and should simply be gotten rid of, NOW, and yes, I am indeed VERY serious about all this, otherwise I would not be taking the precious time to be saying it at all, but I am saying it, so that means I am indeed serious, and exceedingly so, so there you now have my thoughts on these matters, and now the only thing left to do is go find an equally worthless forum thread in which to post this absurdly worthless post, and by the way, hooray for run-on-sentences, so thank you all for listening, and letting me get that off my chest, because I really do feel ever so much better now, and I really do greatly appreciate all of your help and support, so again, thank you, turrah, fare thee well, think positive thoughts, and have a nice day!
---
Mr. Matt
VIP Member
#BanRadioActiveLobster
356,406 XP
#7
2 years ago
This thread is now about bacon.
---
#8
2 years ago
That's a good rhyme, OP, but check out this one I got from a YouTube comments page:
My name is Jafar I come from afar There's a bomb in my car Allahu Akbar I thank you.
---
Lindale
Forum Mod
Mister Angry Rules Guy
241,128 XP
1st February 2010
0 Uploads
#9
2 years ago
Bacon taco!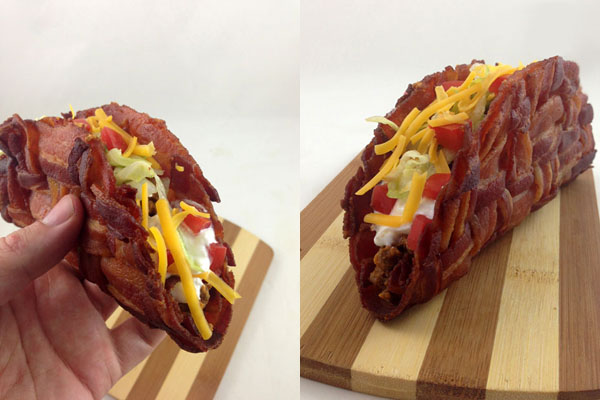 ---
Mr. Matt
VIP Member
#BanRadioActiveLobster
356,406 XP
#10
2 years ago
---