#1
12 years ago
GAMINGFORUMS.COM - The forum administration has declared that October 24th be declared an official forum-wide holiday. Just minutes before midnight Eastern time, ChrisOB, current CTO of FileFront, was seen successfully searching for the term "half life". As news trickled out throughout the early morning, celebrations began to ensue. AzH, a former staff administrator for Gaming Forums, summarized the entire ordeal. "Nice to see it returned. You get so used to certain features that when they are taken away you really miss them." His comments prompted immediate soul-searching. An unidentified passerby was quoted as saying: "We need to remember what is really important on a forum. There are many less fortunate forums that do not have the means to perform forum searches. We should be thankful that we have the technical resources that allow us to perform searches at whim". In Other News: A camel toe implant has been recalled due to fears that it was manufactured in China. For consumers wishing for an enlarged camel toe, the government advises they purchase the strap-on version produced by STALKER & Associates, located in Pennsylvania.
---
Sovereign002
Advanced Member
Adeptus Moderatus We purge with chain and bolter
105,915 XP
#3
12 years ago
Partey!
---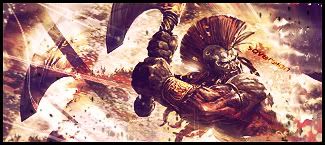 #4
12 years ago
Break out the root beer kegs! :dance:
---
#5
12 years ago
Where do I search for the search feature?
---
#6
12 years ago
In the search location, duh.
---
#7
12 years ago
I can't find it. Where can I search for help on searching for the search feature? The FAQ is a little hazy on this subject.
---