#1
11 years ago
1. Looked My Name up On Urban Dictionary, This is what Came up, LOL. Post yours Here too dylan Broken Penis caused by walking, slamming or, running into something or someone. Haha he dylaned himself when his mom wakled in.
dylan
167 up, 118 down
1.A verb in which means in the state of being totally tubular and rad. "he dylaned at that party." "you are officially dylaned"
.dylan
14 up, 26 down
A slang term for an ugly looking shemale prostitute who still might worthy of sexual intercourse.
---
#2
11 years ago
Polska
Collective or singular noun used to describe the recent wave of immigrants into the UK from Poland. Polska are noticeable by their surly attitude and total lack of interest in integrating with English customs and people. But at least they're not muslims
"Saw the fucking polska on the end of my street last night. Walked past em and said alright and they didnt even reply" "Cunts arent they?" "Aye. Polska out"
---
#3
11 years ago
1)
LADY SOV self proclaimed midget, hus tunes r bangin!
yo bredrin u hear dat new sound from lady sov?
2)
a particularly nasty butt fuck. one that turns sour half way thru due to sloppy discharge.
Immediate logout of Sovereign requested!!! In order to resolve current issues with errors in Sovereign, we ask that all users log out of Sovereign and remain out until further notice. We will send further notification once it is safe to log back in.'
And my personal favourite:
A word The president Bush Doesn't know.
One that exercises supreme, permanent authority, especially in a nation or other governmental unit A king, queen, or other noble person who serves as chief of state; a ruler or monarch. A national governing council or committee.
---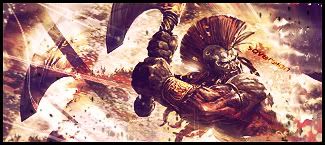 10th April 2006
0 Uploads
#4
11 years ago
My username aint up there...No definitions.
---
#5
11 years ago
What about your regular name?
---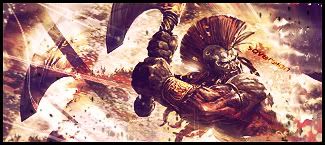 10th April 2006
0 Uploads
#6
11 years ago
I don't post my name but this is the defenition! 1. to constantly mess up ones hair
---
#7
11 years ago
My real name isn't featured, but my nickname is. ( Ted )
And LAWL @ the defenitions.
---
#8
11 years ago
Wait for mine, I looked at this once before.. The heterosexual way of spelling the name Eric. The name implies many meanings: -awesome beyond comparison (adj.) -stunningly handsome and suave (adj.) -able to attract large numbers of women without using any effort (verb) -able to do all things exceedingly well (verb) Wow! That pass was freaking erik! Woman 1: Did you see that really erik guy? Woman 2: Yeah, I'd totally hook up with him! Fred: Man, why does Todd always get so many women? Jeff: Because he can erik better than anyone! Boss: You must have worked incredibly hard on this report. I think you erik better than anyone I've ever seen! To pull an Erik is to have sex with a grotesque midget in the shower. "He Phil youll never guess what happened to me last night! I totally got Erik'd at my place." "howd you pull that off" "Circus in town"
---
#9
11 years ago
I prefer the last one. Looks like it fits you perfectly :lol:
<3
---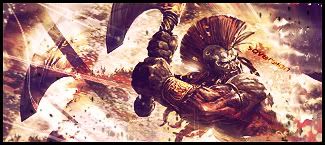 #10
11 years ago
I couldnt find anything relating to my user name but this is what i found when i looked up my real name.
1.
Marc Marc can be used to describe a person extremely talented at maths. A maths geek!

A person who takes great interest in magic, and is amazing at it is a marc.A person who plays guitar very well is a marc.

Marc is someone with sexy hair.

Should not be mistaken for Mark, with a k. "I'm having trouble with algebra, i wish marc was here" "Cor, your hair looks sooo marc!" "Play me something, you marc."
2.
Marc The capitalized word Marc is a male first name, the Catalan, French, Romanian and Welsh forms of the name Mark.

Hi, my name is Marc. Hi, my name is Mark.
3.
marc A group of gay South Africans

Mate, did you encounter the Marc community in San Fransisco?
I dont like the last one.
---