23rd April 2006
0 Uploads
#1
13 years ago
What if you found out you were going to die very soon? You only have time to do 3 more things, what would they be? For me, in order of importance: Say goodbye to my family. Admit to the girl I love that I love her. Go to church.
---
12th December 2006
0 Uploads
#2
13 years ago
say goodbye to my family eat the biggest meal ever with my girlfriend say goodbye to my girlfriend
---
Sovereign002
Advanced Member
Adeptus Moderatus We purge with chain and bolter
105,915 XP
#3
13 years ago
Have sex with my gf drink myself utterly drunk Do stupid drunk stuff.
In that order.
---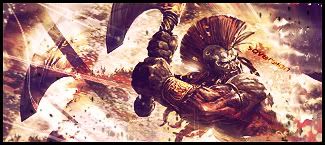 the1chaos
Advanced Member
I pretend to do stuff.
100,595 XP
16th January 2004
0 Uploads
#5
13 years ago
Any specific time limit? Or just "three things"?
If no time limit: 1) Travel around the world, meet some GF/TRF people in that strange place called real life. 2) Orgy with Aeg, Red, Seinfeld and several others. 3) Go back and say goodbye to my family.
---
#6
13 years ago
Kill my enemies Piss on my enemies mums panties And laugh about it later
---