#11
13 years ago
Well, I don't know you, but what the hell.. Welcome back.
---
17th October 2002
0 Uploads
#12
13 years ago
#13
13 years ago
Nor do I, but welcome back! :D
---
Sovereign002
Advanced Member
Adeptus Moderatus We purge with chain and bolter
105,915 XP
#14
13 years ago
Zab...I remember you, but I don't really know you I'm afraid...Oh and a lot has changed m8 AzH is gone, Gizmo too and a hell of a lot more aswell...But look at the bright side: hundreds of new rookies have joined and are now swirming everywhere posting cr*p!! Didn't make you happier? Depressed now? Leaving too? I don't blame ya, I'd go aswell if I'd had the courage. Just joking Gf is the best forum ever, but a lot HAS changed though...
---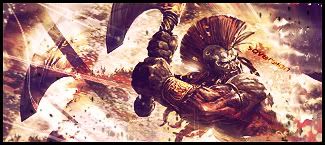 Sheepeep
Advanced Member
weirdal = new ptaq()
31,600 XP
2nd September 2003
0 Uploads
#15
13 years ago
...Whoa. Where the hell?
Like, dude...Seriously, where the hell?
That's about all I can conjugate right now, it's surprising enough to see you again. :p
---
#16
13 years ago
Zab! <3
Get into the spam forum before we beat you.
---
#17
13 years ago
It's Zab.
welcome back. you.
---
#18
13 years ago
Some new faces, but I recognize the lot of ya(most anyway)...good shit.
---
21st October 2006
0 Uploads
#19
13 years ago
Hi, welcome back im SmackDown ! :)
---
13th April 2004
0 Uploads
#20
13 years ago
Dude, Zab! What's going on bro? This is Punk Rawker by the way.
---