#1
11 years ago
Mung:
The one thing worse than genocide. One must first have no shame. Then he/she must use a newspaper to find the obituary of a recently deceased man or woman. Then must find a buddy, with no shame, who will aid them in this act. The partners then go to the cemetary where they dig up their victim, and flip a coin. The loser, (or winner depending on how sick you are), applies his/her lips to the genitals or anus of the corpse, while the other partner procedes to climb the nearest tombstone and elbow drop the corpse's stomach. Thus forcing out a blend of rich bodily fluids and embalming materials onto the partners. This blend is called mung. The act of getting this blend on your face is called munging. Chicks'll dig this one.
---
#2
11 years ago
That's retty fucking disgusting.
---
#3
11 years ago
jesus, reading this makes me hurl.
---
#4
11 years ago
Tony Danza:
When in the act of making love from behind, you yell out "Who's the boss?" She'll get confused, turn her head around, at this moment, you donkey punch her in the face and then scream TONY DANZA!!!
---
#5
11 years ago
Yes, because there's nothing better than turning butt love into an assault. Also, if you 'finished', your thoughts would be about that dude....so...er...
---
9th September 2007
4 Uploads
#6
11 years ago
Oh dear:barf:
---
"I'd shush her zephyr." ~ Zephyr.
Sovereign002
Advanced Member
Adeptus Moderatus We purge with chain and bolter
105,915 XP
#7
11 years ago
I don't know if I should neg rep you for wrongness or wonder how many people actually do this.
---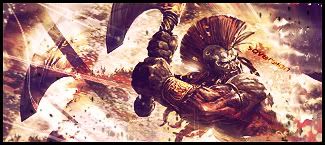 #8
11 years ago
I got it from a very highly reliable and respectable source - Urban Dictionary.
---
6th August 2008
0 Uploads
#9
11 years ago
I'm seriously doubting that any girl likes being punched in the back of the head while you fuck her, and those that do dig that sort of thing are most likely fucked up in the mind.
---
29th January 2005
0 Uploads
#10
11 years ago
It works in porn videos so it must work in real life.
---