#1
10 years ago
I'm enjoying the beta (MP wise), it reminds me a lot of CoH, in fact it's probably the same engine that CoH uses, but doesn't it feel like the game has been dumbed down? It feels very limited.
Oh, and nerf shuriken cannons! :lol:
---
#2
10 years ago
It's the same engine, but an enhanced version of it.
As for the game it self, I'm underwhelmed by what I have played with so far. Not impressed with the gameplay. It is a very stripped down version of DoW, with CoH elements just put into the mix.
Also, Assault Marines are quite imba too
---
#3
10 years ago
Sl4sh;4785362It's the same engine, but an enhanced version of it.
I decided to look into it, because it feels too much like CoH, and guess what, it is the same engine as CoH. Just an upgraded version:
It's called the Essence Engine (2.0).
The Essence Engine features many new graphical effects, including High Dynamic Range Lighting, dynamic lighting & shadows, advanced shader effects and normal mapping. The Essence Engine is also one of the first RTS engines to create detailed faces with facial animations.

In Company of Heroes: Opposing Fronts the Essence Engine was further improved to include weather effects and also added support for DirectX 10 for Windows Vista.

The upcoming sequel to Warhammer 40,000: Dawn of War, Dawn of War II, will use an updated version of Essence Engine allowing more detailed models and textures, and more advanced lighting and shading effects, as well as including more complex "sync-kills" than those in Dawn of War and to support dual core CPUs.
Source: Essence Engine - Wikipedia, the free encyclopedia
---
29th January 2007
0 Uploads
#4
10 years ago
#5
10 years ago
As a avid CoH player, it did not have dumbed down maps...
---
#6
10 years ago
is the change in engines the reason for it not being moddable?
---
29th January 2007
0 Uploads
#7
10 years ago
Sovereign002
VIP Member
Adeptus Moderatus We purge with chain and bolter
105,915 XP
#8
10 years ago
I'm a bit divided about it, to be honest.
It looks very nice and it's great fun to play with. Yes, it uses the same engine as CoH, only upgraded. Still, the CoH engine was pretty awesome, so I'm not too fussed about that. Yet at the same time, I kinda feel like there's something missing, as if you'll get bored about this game rather quickly. Still, that's not going to stop me from buying it.
---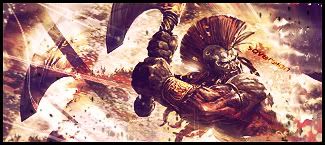 #9
10 years ago
I want mod tools bad but nooooo its like going to Mc.Donalds and you told them not to but alot of ice in it and they fill it to the rim with ice because there incompentint. I mean dawn of war was like big with modding and based off of modding all most and they go an pull an oblivion on us and not include mod tools shame on them i had it for 4 days now and i,am all most done with it.
---
#10
10 years ago
My impression of the game is that it lets you get straight to the killing. Rake it as you will, some people like it, some don't.
As a side note, I will bet you they will at least release a custom map maker eventually.
Actual Modding tools on the other hand may not be released, but there is a possibility that it could happen.
---