#111
13 years ago
Guys this isn't a WoW e-peen thread, hell if you have a LvL 1 lets see it. It's just a normal post-your-toons picture thread, no level requirement.
---
#112
13 years ago
Yes Giz im still alive and still play :)
My paladin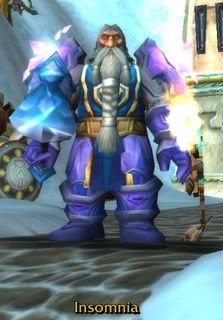 ---
#114
13 years ago
Thanks to Anlushac11 I am creating a WoW account this weekend after school is over...
I feel like the 10-day trial is just like that first cigarette or drink... only in a good way. Thanks goodness summer break is coming up! :)
---
#115
13 years ago
Here are my three. All are on Blood Furnace server.
Mamotte - Lvl 70 Beastmaster Hunter. My pet is a lvl 70 Lashtail Raptor named Bob. Looks alot like this http://wow.allakhazam.com/images/mobs/highland_raptor.jpg
Mohrgen - Lvl 5 Priest. Rolled her up because we often need a healer for raids.
Anlushac - Lvl 10 warrior. Rolled him up because we are always needing a tank for raids
---
#116
13 years ago
Nice anlushac11! I look forward to meeting them this weekend! :D
---
12th November 2006
0 Uploads
#117
13 years ago
Hello... first things first... i'v played WoW for 1 1/2 year and because short of money i needed to quit... Im kinda addicted because i didnt played the game for 1/2 year now but i have missed the game for the whole time... I'v looked for illegal servers and replacement games but it just didnt worked! i have a lvl 30 pala human (male) called agranor... My brother works now and he is going to upgrade his account so i can play on it... dont know what server it is but im going to play wow soon:bows: verry happy about it because my life kinda sucks.:D an verry old pick:
---
#119
13 years ago
This is mine lvl 29 Blood Elf Hunter - with my pet Echeyakee
---