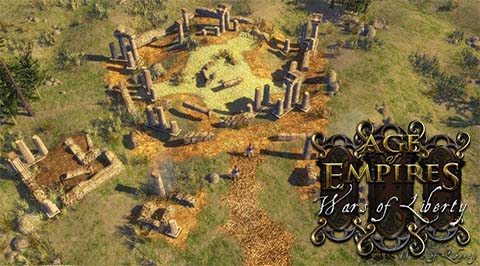 This Age of Empires mod focuses on Africa and quest to dominate there. The mod is set in the 19th century whereby the American colonies have successfully revolted against their European colonial masters, native populations fight against being engulfed into new cultures, the Balkans are fighting for their lives and the Asian civilisations are now trying to protect what they have built up. As the world becomes smaller over time there seems but only one place that is now the promise land they must take up – Africa.
With this beautiful story setup, how can you not immerse yourself into taking control of Africa and making the region yours again to totally dominate it whilst the rest of the world deals and fights for scraps in the other continents. The maps has a full feature set of new environments such as a fog of war in the Congo that resets constantly and the infamous River Nile being a major trading route, capture that and you'll see wealth all around you. There are several new cultures: The Africans, Latin Americans, Anglophones, Balkans, and the South American Natives.
Some latest news before the turn of the new year saw an announcement of the Belgians (featured in the screenshot below is Brussels) and the Koreans being released too which always adds to the excitement when you see even more factions to subdue and conquer.
The mod brings about a new story to the game and with new factions and units it really diversifies the game to another level, whereby you can play your favourite nations and take them to the top of the world. With such a diversification of units as well it really is your choice in how to play suiting your play style of Age of Empires taking your faction through the ages.
You can view the mods ModDB page here and download the installer here please note that you will need both expansion packs for this mod to work.