This article originated on the original FileFront
Formatting may be lacking as a result. We apologize for this inconvenience. If this article is un-readable please report it so that we may fix it.
Published by Andron Taps

9 years ago

, last updated

1 year ago
Well well, looks like FH 2 has made the top 100 list, and well earned I might add. Good job guys, and for you members of BF1942Files: if you want to vote for FH 2 just click the link provided :).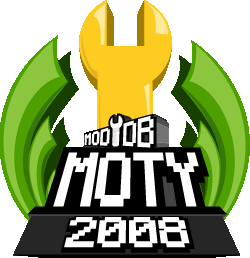 Before we go over to the renders a little announcement first. The ModDB mod of the year awards have moved on to the second phase. The votes from the previous two weeks have been counted and the 100 mods with the most votes are moving on the the second and final round of voting. At the end of this phase the winners will be announced. Forgotten Hope 2 is one of those 100 mods, so first, we would like to thank everyone who voted for us. Secondly, we would like to ask you to please vote for us again in this last phase. You can vote for us on our ModDB page like last time.
Comments on this Article
There are no comments yet. Be the first!