Published by Digz

2 weeks ago
The modding team at Warcraft: Guardians of Azeroth have released the first version of their mod! This beautifully crafted mod to change your gameplay experience in Crusader Kings II to that of a leader in Azeroth has finally come to release. It's your world now to see what you can do to either help Azeroth and or bring it to ruin, here is what the developers say about the mod themselves:
Guardians of Azeroth - is a global mod, based on the Warcraft universe by Blizzard Entertainment. In this mod our team is going to image the world of Azeroth in all its glory, particularly focusing on the story of the classic strategies and World of Warcraft Classic. You will be able to assume the role of one of the human kings or test your luck in the role of conqueror of other worlds! You can restore justice in Azeroth or plunge into the chaos of the Scourge and the Burning Legion. In the end, you can simply turn the whole world into your debtors playing as the goblin' cartels. All decisions are belong to you.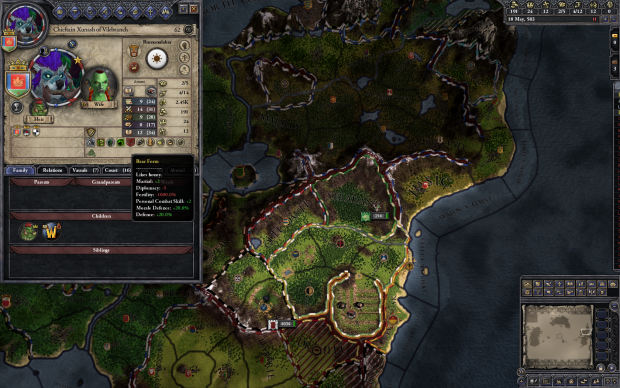 If you're currently playing Crusader Kings II and want something different to try out download the mod here, or if you fancy giving this mod a go and don't have Crusader Kings II grab it from the Steam store here.
An add-on has also been created to give the classes a bit of a boost in stats for their chosen discipline, for example a healer that reaches legendary status will now have the appropriate stats to match their class choice. This add-on mod can be downloaded here.
Comments on this Article
There are no comments yet. Be the first!