The old Thousand Sons mod, formerly done by Mit Gas and company, has been resurrected by Thudmeizer and a new team, including a few members of the old team that have returned to finish the mod. Things are progressing exceedingly well, we've got an internal beta going, and the mod's 3D assets are going in game. We are, however, in need of a skilled animator to finish the animations for Ahriman and the Lord of Change. If you're the one for the job give me an email at chaosreigns_p@hotmail.com or drop me a PM on the Relic Forums. We have a thread on the Relic Forums here:
http://forums.relicnews.com/showthread.php?t=213055
And here are our official forums on Revora:
http://forums.revora.net/index.php?s=0c6aabf1baccbccb949aa8e5201cb319&showforum=2005
Now, as an initial preview here are some screenshot. More can be found in our thread on the Relic Forums.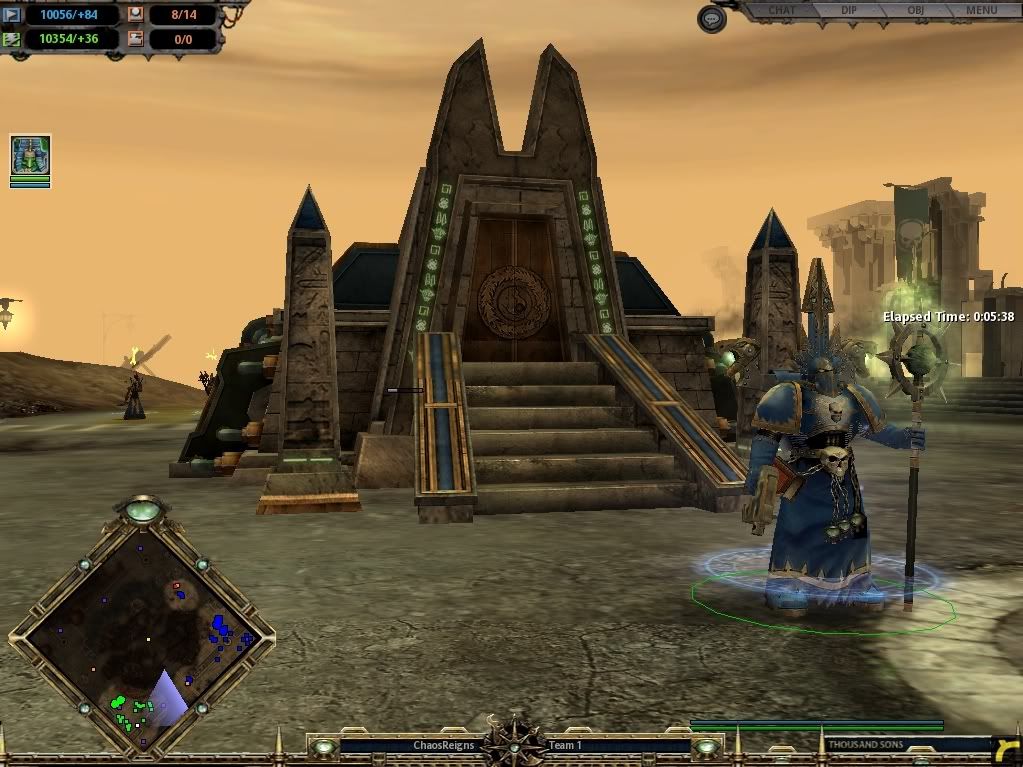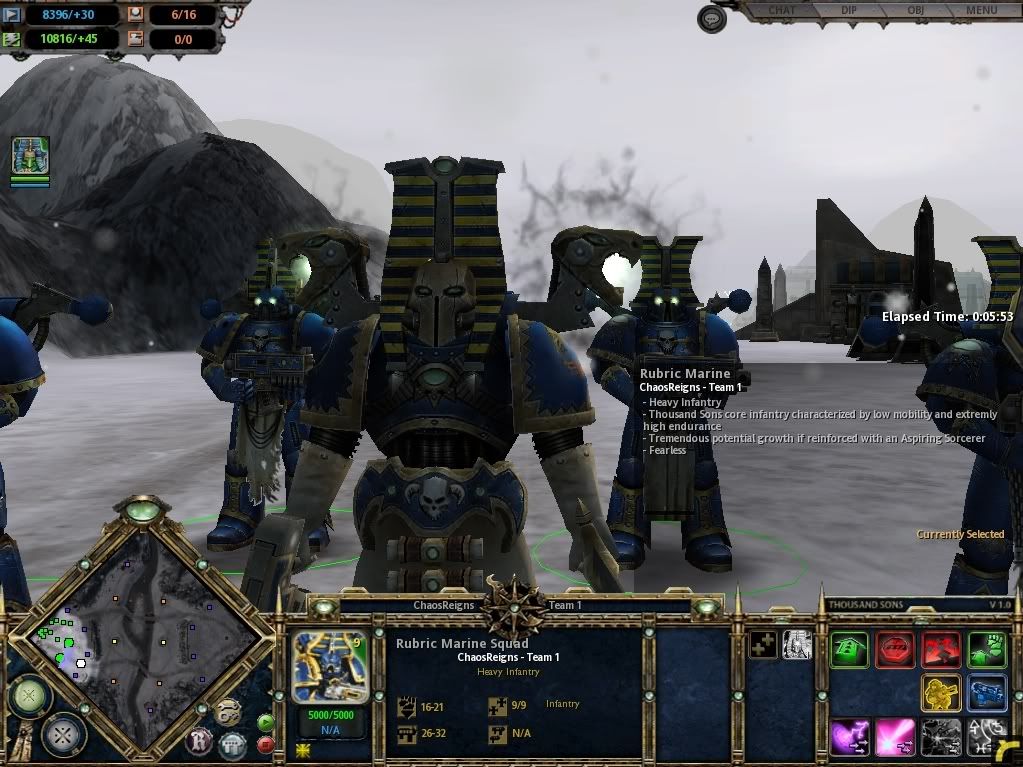 I'll post up developments as they arise. Until then, cheers guys. All is dust!