The original Call of Duty: Modern Warfare was one of the greatest FPS games to ever grace our lives and this game is scheduled for a 25th October 2019 release date. It will be a game that will not require a season pass, so we're hoping for a few Free-LC's and maybe some DLC's along the way. It also will support cross platform play which is fantastic news and is the way games are going these days to get a wider player base - good on them! You'll of course get back to Captain Price and the gang in the singleplayer campaign, bust up things in multiplayer and also take part in some cooperative gameplay of elite operations which will be accessible to all skill levels.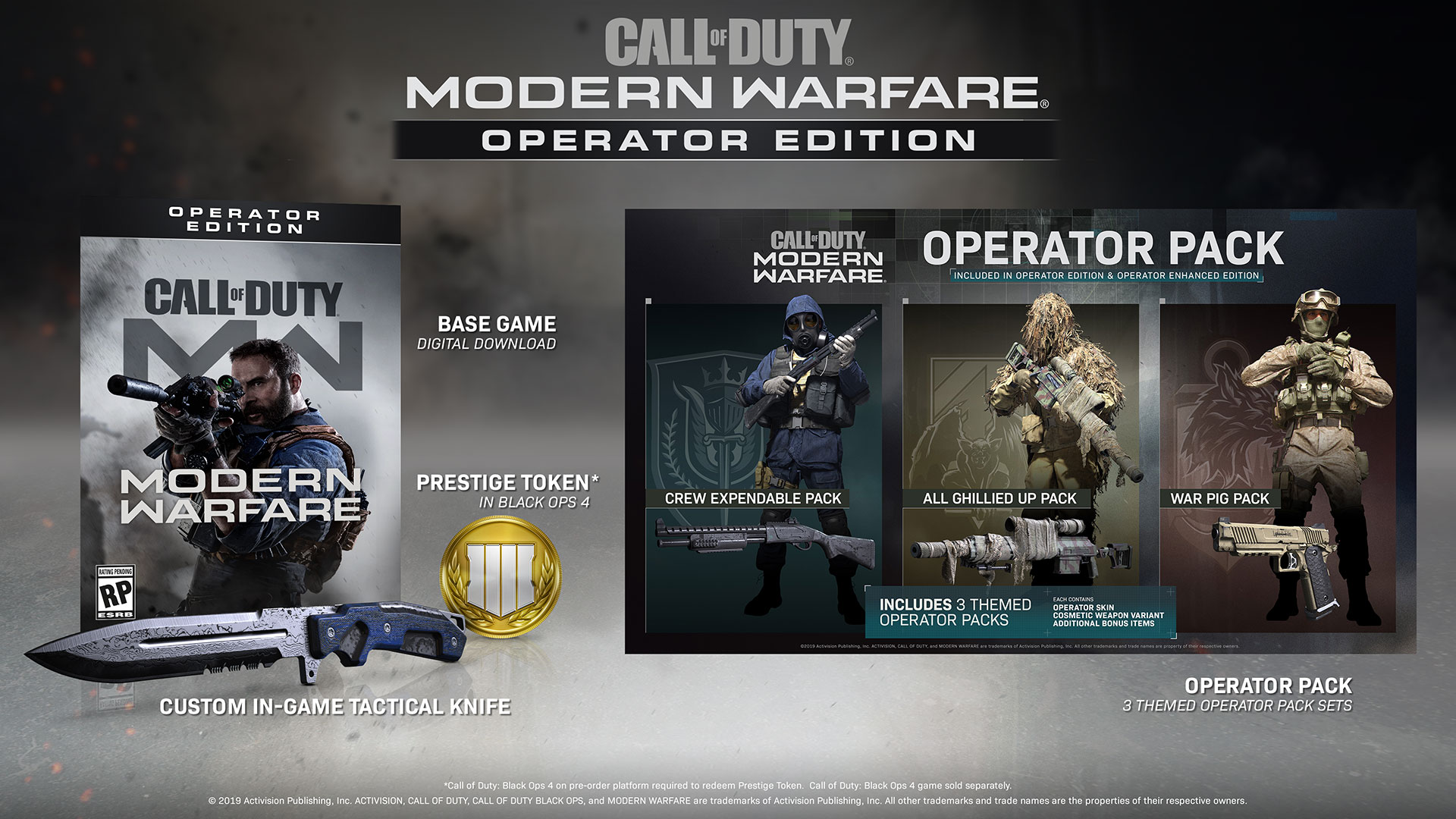 The game is available on Battle.net and I've seen it around other stores ready for pre-order too, the game however does come with a different editions as shown in the image above. To begin with there is the standard edition, then the Operator edition, then the Operator Enhanced edition. If you pre-order you'll get the digital edition bonus item if you just purchase the standard edition, the Operator edition comes with some premium digital items such as various operator skins and weapons and then finally the Operator Enhanced edition comes with all the above and 3,000 Call of Duty points.If you're after the prestige token you get for the pre-order note that you will need Call of Duty: Black Ops 4 to redeem that prestige token.
I for one can't wait to re-join Captain Price and if you're feeling nostalgic already, I'll leave this brilliant mission for you from Call of Duty 4 for you to sit back and enjoy, I remember my heart pounding during this mission I'm sure the developers have something as great as this in mind coming up for us.