Hell Let Loose Launch Date & Early Access Announced
By Digz 4 years ago, last updated 2 years ago

Scheduled to be released on the anniversary of Allied invasion of Normandy, Hell Let Loose developed by Black Matter and published by Team17 will bring about a new level of grittiness to the way you have experienced World War 2 in previous games.
The developers have stated very simply that "This is a simulation of war... not an arcade arena shooter". We can tell immediately from that it's not going to be a Call of Duty blitz kind of a game, it's going to be grotty, slow, heavy on the trigger, ever changing circumstances where you find yourself in literally hell .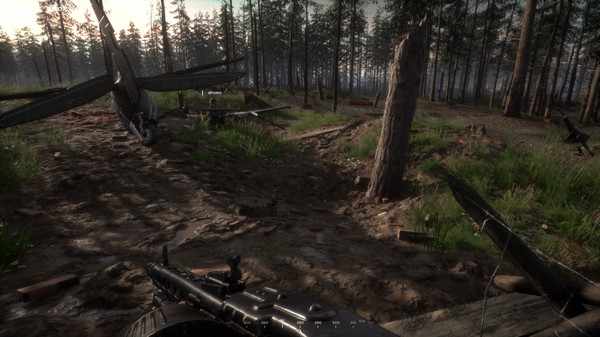 The game itself is developed for PC on the Unreal Engine 4, it will allow battles of up to 100 players with you being either on foot or in tanks or using various pieces of artillery. The front line as in World War 2 was always changing, this game promises to be the same and offer a totally different meta-game based on resources that will affect the strategic dynamics of how you need to play the game in order to win.
The game is set to launch on Steam Early Access on 6th June 2019, find out more about pre-order information on their Steam blog post here, if you do decide the pre-order you can take part in the upcoming beta on Friday 5th April and two more to follow. If you didn't know this game could not be possible without Kickstarter, it doubled it's $100,000 goal and it's here because of those who believed in what it could be.
This game is going to put you in an arena of chaos that you have never experienced before, so make sure you head on over to their website and pre-order now to make sure you not only get into the betas but secure your place on the front line.