Pokemon Sword and Shield has been announced as the latest game in the Pokemon series where you will be sent to the Galar region. The region is extremely vast and is filled with many landscapes such as dense forests, snow capped mountains and lovely countryside.
There are of course new starter Pokemon sticking with the convention grass, water and fire types and we'll list them here one by one:
Grookey - Grass
A mischievous Chimp Pokémon that is full of boundless curiosity.
Scorbunny - Fire
A Rabbit Pokémon that is always running about, bursting with energy.
Sobble - Water
A somewhat timid Water Lizard Pokémon that shoots out attacks as it hides itself in the water.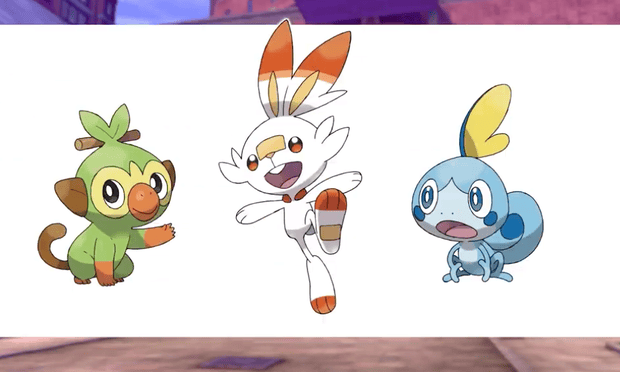 New starter Pokemon in the Galar region.
The Galar Region
Check out the trailer below: