It was one of my top five most anticipated games this year and I'm really psyched as I'm sure you all are about getting more news about Star Wars: Jedi Fallen Order. The game is being made by Respawn, which is fantastic news as they are led by Vincent Zampella, they've made some fantastic games and he of course has some AAA titles in his resume.
The game is all about a Jedi Padawan that has escaped from the clutches of the then Republic but soon to be Galactic Empire once Chancellor Palpatine gives the command for Order 66.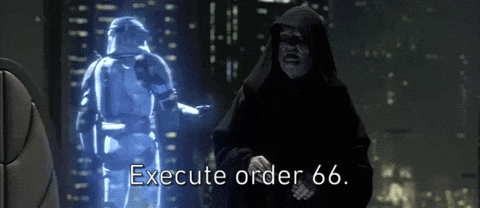 EA have stated that more details about the game will be revealed in April during Star Wars Celebration so keep your eyes peeled for any news here as we'll report it as soon as it comes in. Chris Avellone has also stated that he has just finished writing up The Fallen Order, if you don't know Mr Avellone he has been a writer to some of the most popular games in the history of gaming like Knights of the Old Republic II - The Sith Lords and he was on the team that wrote Fallout: New Vegas.
Each piece of news that comes out for this game and every person that is involved with it seems to be someone with a legend status in the gaming industry. April will be the month we'll get to see this all unfold.