Starfield is now Bethesda Game Studios biggest launch ever
By Mikey 2 months ago, last updated 2 months ago
There are more reasons to celebrate at Bethesda, as they confirmed via a Steam community post that Starfield has hit a staggering 10 Million players, making it the biggest launch in the studio's history. The studio also Tweeted/X'd fans saying, "Thank you to more than 10 million Starfield explorers for creating the biggest launch in Bethesda history."
While a significant milestone for Bethesda, it's not a record for Xbox Games Studios as a whole, with Forza Horizon 5 hitting the same number in just a single week, and still holding the recording for the biggest opening week for Xbox. Starfield has taken nearly double that amount of time to hit the same milestone.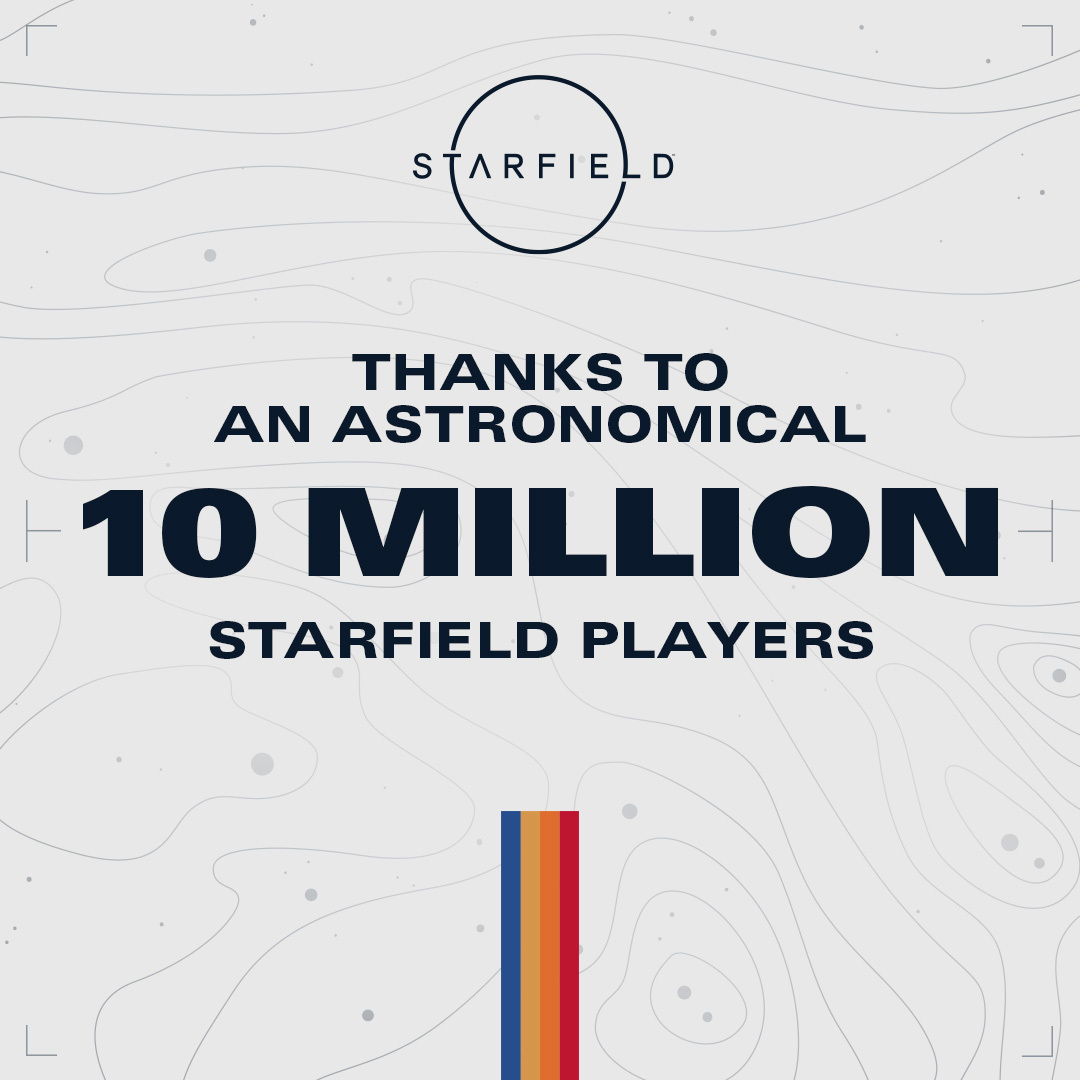 In fairness, Starfield has only released on Gen 9, while Forza Horizon also hit Xbox One. It's also fair to say that performance has been strong, with the game holding fifth place for the fastest-selling game on the European charts for 2023, based on its launch week performance.
GamesIndustry.biz reported that the game was "just about" the biggest launch on this generation of Xbox across Europe, even beating out Forza Horizon 5 if you exclude Xbox Games Pass for actual copies sold. As we reported last week, over six million people had played Starfield on its first day of release, and managed to hit a staggering one million concurrent players.
Personally, I am not surprised; while it did not explode the internet as Fallout 4 did, and it hasn't broken the trends graphs as Skyrim did, it's still been a solid launch and many of my friends and I have abandoned our online games (for now) to get lost in the stars.