Published by Digz

2 weeks ago

, last updated

2 weeks ago
Starcraft: Remastered has been lauded as a relative success bringing gamers back to the original with updated game mechanics, graphics, and audio. The zooming out to see the entire battlefield is Total War-esque and the bringing of 4K HD detail into the textures brings the game into the 21st century graphics-wise. Let us also not forget Age of Empires Definitive Edition that released in February 2018 bringing 4K HD to one of the oldest and most played RTS games ever. The question to ask here is was it all worth it? There is no need to move away from the traditional Starcraft as we can see by the die-hard loyalty of the players for the game, but Blizzard is undertaking the same venture with Warcraft 3, titled Warcraft 3: Reforged and now EA is joining the bandwagon by announcing Command & Conquer Remastered too. There seems to be a resurgence from Blizzard and EA to renovate and enhance their older titles that were much loved and played greatly.
The drive for these companies has to be that the RTS market has gone so far, and they've realised that sales in new RTS games are just not comparing in any way to the sales of their tried and trusted franchises. The truth is that players never really left the original Starcraft games even with the release of Starcraft 2, with the proper developer support that Blizzard shows its games it is never a surprise why their games outlive their competitors.
EA on the other hand are known for cyclical approach to games development and support throughout its release and game maturity cycle. Each Command and Conquer game released by EA, or even their Battle for Middle Earth RTS series saw new games released within a few years with improvement and bug fixing patches alongside it until the new game is announced and support for the older game is run down to a halt.
The remastered series will test the devotion of the fanbase and will certainly allow both EA and Blizzard to pick up old as well as new gamers to their games as they see their favourites improved in their audio and graphics. The visuals on the Warcraft 3: Reforged game look absolutely amazing and the developers have done a fantastic job so far, probably an even better job than what they did with Starcraft: Remastered looking at the gameplay trailer released below:
In 2019 the race heats up, Warcraft 3: Reforged is scheduled for release in 2019 and you can bet with EAs cyclical calendar they will be wanting the Command and Conquer remastered series to be launching late 2019, however their chosen developers Petroglyph are no slouches. They are a godlike folk assembled from the Westwood Studios that made the original Command and Conquer games and getting them in to remaster these will certainly draw in old fans and guarantee new players alike. So with Tiberian Dawn, Red Alert and the expansion packs Cover Ops, Counterstike and Aftermath also in the remastery bundle it certainly is going to be a showdown of the remastered games in 2019 and beyond between two heavyweight RTS developers.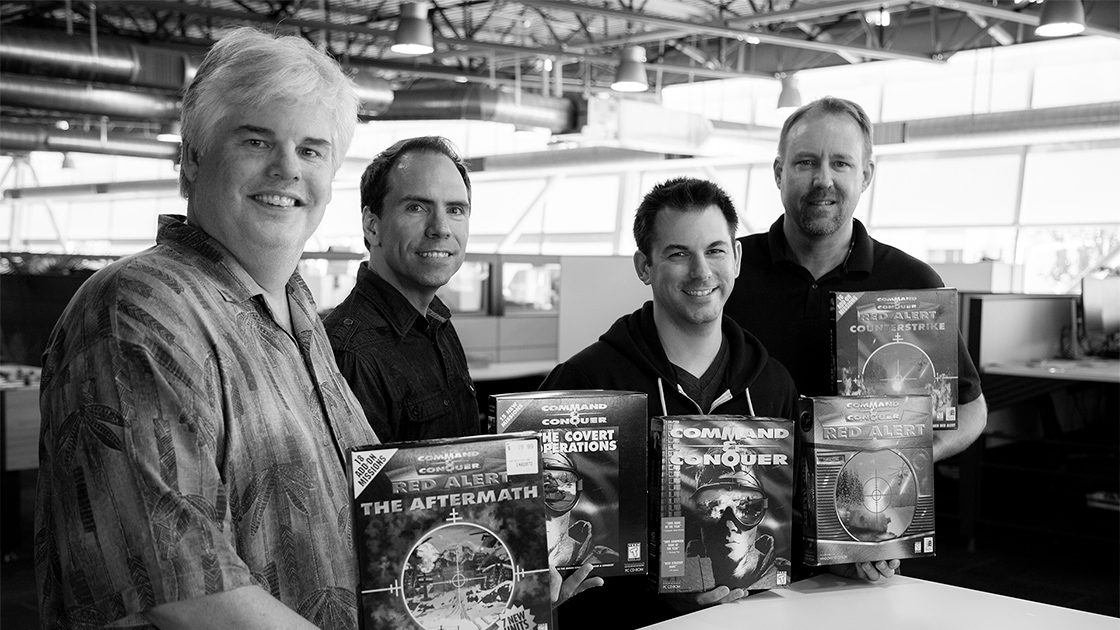 As a hardcore RTS gamer that fell in love with RTS games because of Command and Conquer, Warcraft and Starcraft I am loving the battle that we now see before us heading into the new year. I'm sure a lot of you will want other games to be remastered taking advantage of the technology and game design functionality we now have, I for one would love to see the Battle for Middle Earth series remastered as well as an Empire at War also from developers Petroglyph. What older games would you like to see remastered in the future?
Comments on this Article
There are no comments yet. Be the first!