Within the Cosmos Steam Page is Live!
By Digz 4 years ago, last updated 2 years ago
It's the year 2278 and you are sent to far away to the planet Berith II in the Adallio system with the United Earth Space Agency to save the human race which is on the verge of extinction. Upon arrival, you and your crew come under attack and you need to work out who is behind it and why they are attacking you.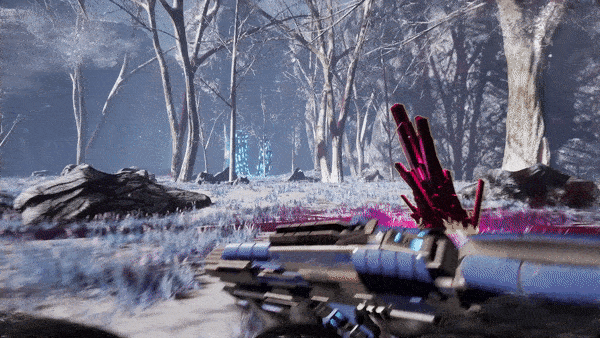 Within the Cosmos is an indie game I came across whilst scrolling through IndieDB our sister site, and it was a game that attracted me first off because it's visually stunning, and it looks to have an excellent storyline behind it to give the game a bit more depth than just action packed shooting which I'm sure it has. It now has its own Steam page and it scheduled for release at the end of May, so make sure if you want to try out the game to add it to your wishlist.
The key features listed are as follows:
Explore the Adallio star system to discover the mystery of who was attacking you on Berith II,. The game seems to have significant roleplaying factor within the game about the choices you make throughout your storyline and how you are perceived, any decisions the developers say, will affect the end game scenario.
Shoot through your enemies with a multitude of weapons or be a ninja and outflank them or if you want you can approach them and take a different approach by winning them over by dialogue.
Enhance your spacesuit to give you new abilities to use in the game and in battle.
Play a separate game mode entirely called "SWARM" that takes you against waves of enemies.
Make sure you check out the games IndieDB page, their own website, and of course their Steam page.