Attention, co-op fans! The 2002 game Medal of Honor: Allied Assault now has a stable co-op mod, made by Chrissstrahl of Star Trek: Elite Force II co-op mod fame, joined by another modder called Criminal. All the missions from the base game are adapted to co-operative play, with respawns and checkpoints, as well as necessary script edits that make the game function properly with more than one player character on the map. For the reason of using the optimal scripting support, you do require the Breakthrough expansion pack to be installed (which you can get with the Warchest compilation that's 75% discounted on GOG.com right now).
The mod is regarded as a separate game type in the multiplayer menus, and you also get to access some additional options in the settings screen like custom resolutions, as well as the same M.o.M. tool within the game as in the Elite Force II co-op mod.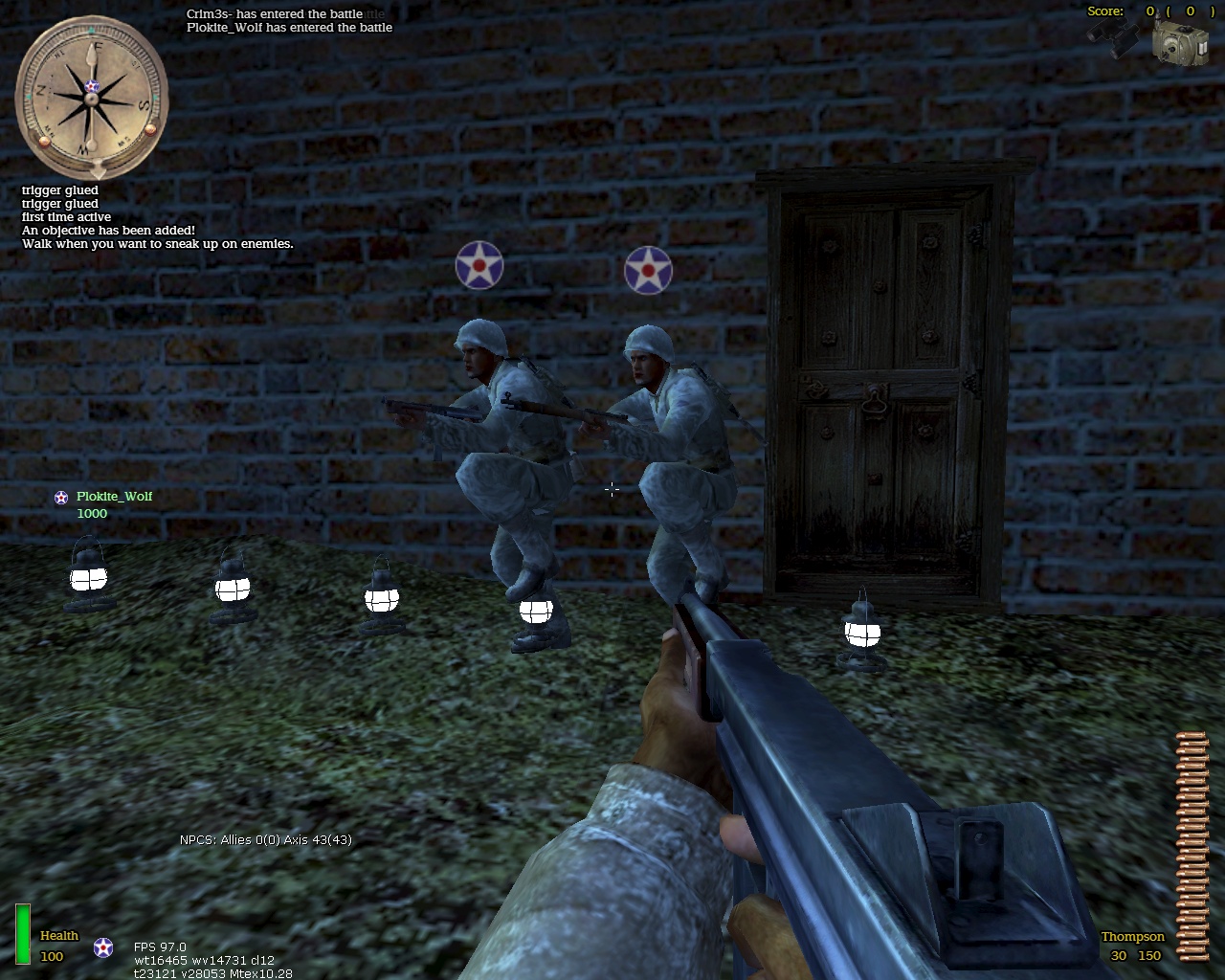 This is how spawn points look in the co-op mod
You can download the mod right here on GameFront, or from our sister site ModDB.