We see games where you can manage your favourite football (soccer) team or cricket team or even NHL team but Motorsport Manager has gone far under everyones radar. It is a game where you can take control of a team at the top level of motorsport and manage them to great success or you can start at the bottom tiers of motorsport and take them up to the top division to all fame and glory. The one downside to the game is the lack of licensing, so it leaves players and fans with a sense of make-believe about the game. You know that character is Lewis Hamilton for example but it just does not say it in the game, you know you are managing a Ferrari-esque company but the prancing horse is not on the car.
This is where the mod F1 Manager 2019 comes in, it takes the Motorsport Manager game and adds in the car liveries, team names, logos and real driver names and photos – even the engineers names are real! I used to play the 2018 mod and found great success with the Williams team signing Sebestian Vettel in the second season and romping to victory over the Mercedes team.
The game of course brings realism to the game and there is a lot of detail to add with the car models as well, the developer eddiemarkwick has put a lot of time and effort to making sure the models are what they are in real life, here is a screenshot of the 2018 Ferrari he designed for his 2018 version of the mod: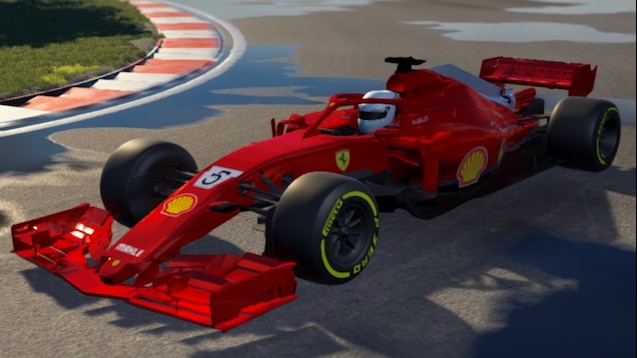 The mod contains the Formula 1, 2 and 3 series so you'll be able to work your way up the most exciting racing series in the world or you can manage a team in the World Endurance Championship. You can even go for Indycar and Indy Lights, however a note from the developer states that Indy Lights may be replaced with Formula E which has some really great drivers in there and it seem to be all about strategy to take your team to the top.
View and subscribe to the mod on the Steam Workshop here to get playing the game and take your team to glory.