I love Portal 2, and often revisit it for both some single player fun, with excellent voice acting from Ellen McLain and Stephen Merchant, and multiplayer hijinks with friends, that usually ends in games of rock, paper scissors followed by the unceremonious dunking into a radioactive pool of water.
It's great news then that one long term mod that has been under development for some time is looking to release later this year. Destroyed Aperture has recently provided a major update over on our sister site, ModDB, along with a raft of brand new screenshots. The mod centres around destroyed and dilapidated test chambers, something that wasn't entirely absent from the main game, but is much more prevalent here.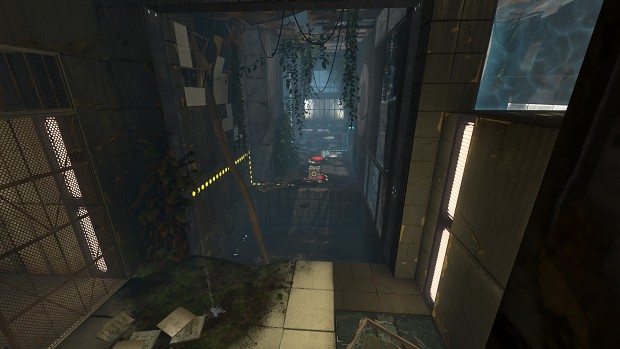 It includes 20 new maps, with 30 brand new puzzles included, which as you will expect include things to discover and explore, and increasing levels of difficulty.
Destroyed Aperture is a free community made modification for Portal 2. You take the role of a man named David that gets woken up in an overgrown and decayed Aperture Science Facility 7. Facility 7's central core has failed and destroyed any and every communication systems along with the environment and killed almost everyone. The facility has been in a decayed state for years, locking everyone in. But not all hope is lost, there still is a chance of escaping.
It's looking like Fall 2018 is going to be the likely release period, but the actual date is not yet set in stone. You can find our more information, and view all the screenshots and updates, over at our sister site, ModDB, here.