I've been wanting to do a mod spotlight for the Empire at War Remake mod for a while now but now it seems to be the perfect time to do with the release of their version 2.0 lite a few days ago. I've been a staunch follower of this mod for the game Star Wars: Empire at War: Forces of Corruption since it was announced it was billed at being the Empire at War 2 all fans wanted. Following the mod and their updates on their Discord channel, I saw that they had released a new version and of course TheXPSGamers, a YouTube channel I subscribe too has already released a video of the gameplay starting off from the highest tech level showcasing some excellent space battles.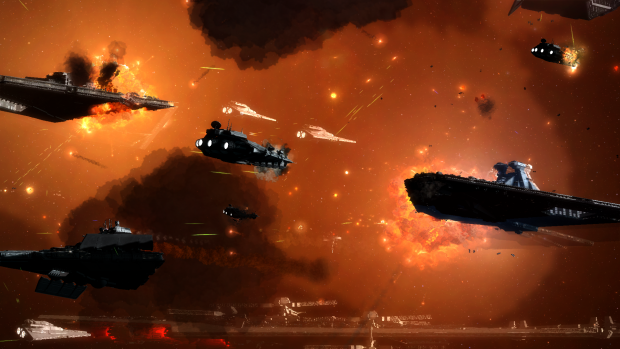 The mod itself has really taken the game further than we have seen it in regards to the graphics and particle effects. You can see a monumental space battle in the screenshot above and now, with this mod in place you can turn the music up to the loudest setting, get your star destroyers in place and put it in cinematic mode and enjoy the marvellous spectacle of your armies doing battle. The mod did have it's little bugs here and there in the first public release but it has moved past those with this new release.The frame drops and random crashes have now been fixed, a lot of balance changes to the game to make sure you get the best experience possible.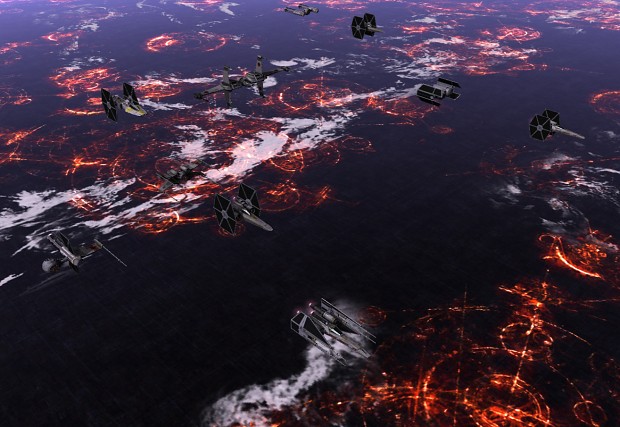 There are of course new conquest maps, as you can see in the video below, and of course new units for you to command being alongside the Star Wars lore. There is also a new Criminal Underworld faction which is playable in this version but it is only a lite release so it is still unfinished. There are some text fields missing and a lot more work to do with the mod but as the developers have said it is not a full release but it will keep you at your desk playing Empire at War again like you've never done before. There are installation instructions which you can find on the download page of the mod which are very easy to follow for Steam game owners, retail disk owners and for the Gold pack owners.
So what are you waiting for, go ahead and download the mod now from our sister site ModDB and check out the video below while you wait for the mod to be downloaded: