Morrowind is 16 years old this year, but it's fanbase and modding community are still alive and well, producing brand new mods and content. One such modder is Nico Wilhelm, who has released a new HD texture pack for the game, which gives the title a much appreciated visual refresh.
The mod adds over 80 new ground and wall textures, as well as 170 new normal maps for the game world, and 890 normal maps for clothes and armor, adding much greater depth and detail into player characters and environmental elements. The difference is strikingly noticeable, as the image below show, and as such if you're looking to replay this classic entry in The Elder Scrolls series, this mod is a must-have.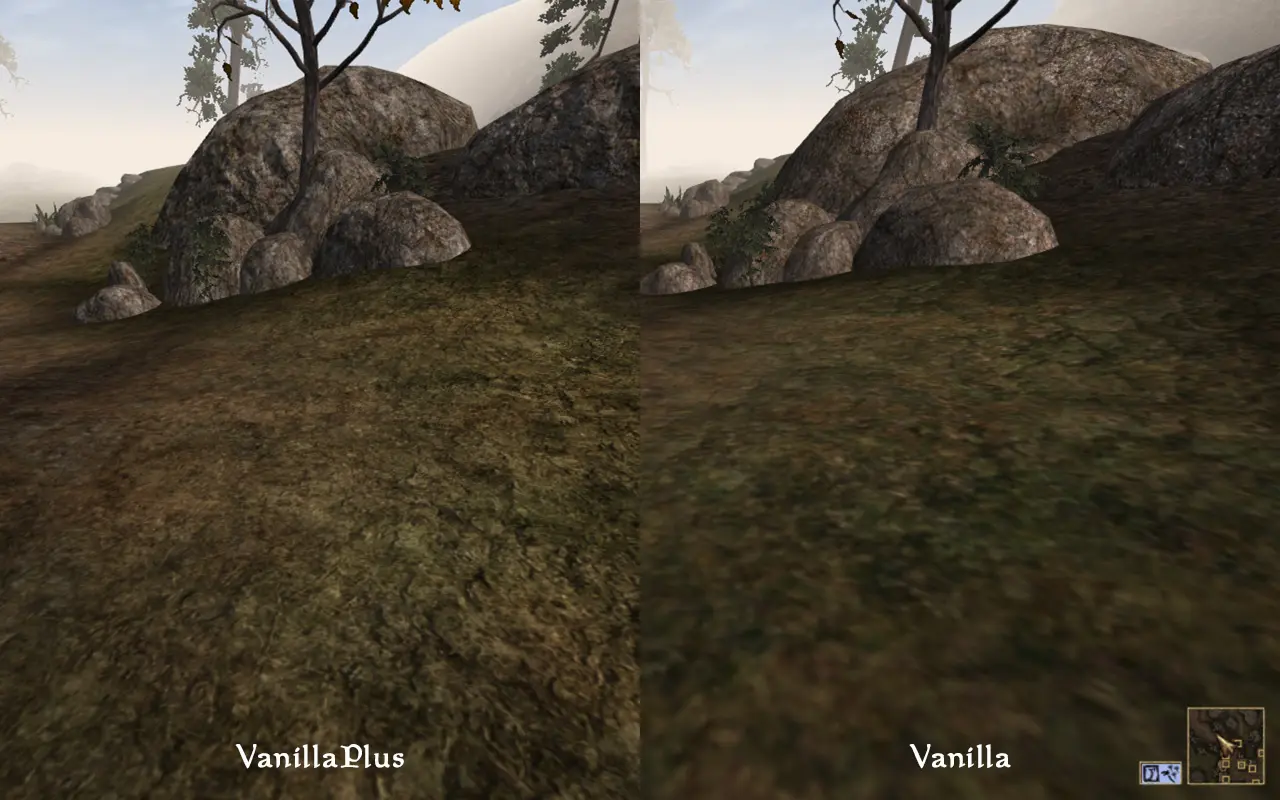 The mod comes in two flavours, one that just improves basic ground and wall textures, and one which includes this and the enhanced normalmaps, which provide extra detail and depth.
The mod author has gone to great effort to ensure that the textures keep the style of the vanilla versions they replace, and only add detail where necessary, ensuring the intended design of the player areas are not changed. This involved making sure any new textures had the correct color, saturation and brightness that the existing Bethesda textures used.
[quote]When I came back to the world of Morrowind recently, the first thing that caught my eye were the terrible ground textures. Instead of grass you get a stretched mess of green and brown pixels. I really like the visual aesthetics of Morrowind, so I tried to find a mod that fixed that problem for me. Unfortunately all texture sets I found were either changing the look drastically or were upscales of the original ones with filters applied to them (this doesn't improve anything). So I decided to do it myself. After having some fast success with ground textures I started to experiment with normalmaps for the openMW engine.[/quote]
There are still further enhancements to come, but for now, you can check the mod out and download it here.