The Total War development team have announced a new update regarding legendary lord changes to their skill trees, traits and abilities. The update also includes a lot of bug fixes and balance changes.
The development team have also included some installation instructions to get into the public beta too, they advise you starting a new campaign for the changes to take full effect. If you want to continue with a multiplayer saved campaign or one you are currently playing you will need to select norsca_beta which has been re-named from "public_beta." The "coast_beta" is the one you want to pick if you want to have all the new updates and are happy with starting up a fresh campaign.
We already have an existing beta named public_beta, so to avoid confusion, this will be renamed and we'll have two betas that can be selected from:

norsca_beta – This is for those who wish to remain on the most recent update prior to the Festag update, in order to continue with existing multiplayer save games (which will not be compatible with the Festag Update) or campaigns with existing Legendary Lord skills choices you wish to preserve. This beta was previously known as "public_beta".
coast_beta – This provides the Festag Update, comprising all the new content, fixes, changes and balance updates detailed below.

Instructions for opting into and downloading the update are as follows:

In your Steam games library, right-click Total War: WARHAMMER II and select Properties.
In the Properties window, select the BETAS tab.
Select coast_beta from the list.
Total War: WARHAMMER II will automatically update to the Festag Beta Update.
Below is an image shared by the Total War team highlighting the skills changes introduced in the beta patch: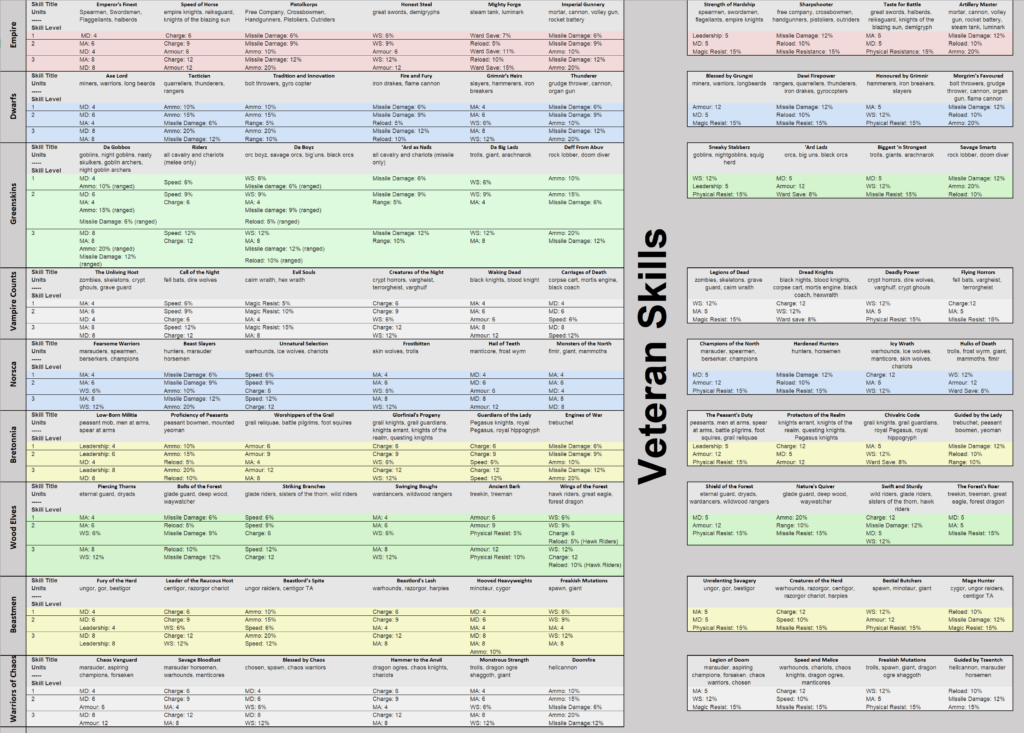 There are plenty of other balance changes and fixes applied to factions, heroes and units so please make sure you check them out here. There is also an update of the Festag beta which details some of the further skills changes for the heroes including notable changes for Isabella Von Carstein, Throgg and a host of other building and balance changes - you can view that here.
The Von Cartsein faction certainly looks like one that I'll starting afresh soon! The faction is already very powerful starting off with plenty of agents to assist you in the beginning battles and where those units are ripe for the taking you can really level up your agents and Legendary Lord very easily.