Published by Digz

2 weeks ago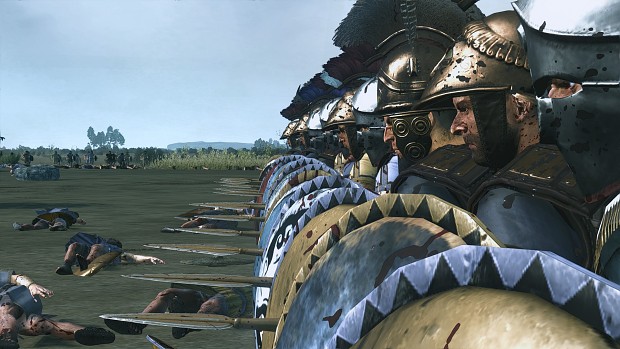 December 2018 brought us some fantastic mods that were released and Wars of the Gods was one of them. With better historic realism, over 1,500 units added into different factions and an overhaul of the UI, unit cards and loading screens this is a mod that has taken Rome 2 to another level. The models and skins on the units are incredible and when zoomed in as we can see from not only playing the mod but looking at the screenshots the team have gone into amazing detail to give you the experience of leading your armies in the heat of battle.
Features include: Unlocked Factions for Grand Campaign, Imperial Augustus, Wrath of Sparta, Caeser In Gaul , Hannibal At The Gates and Rise of the Republic Over 1500 units added across all factions Unique AOR (Area Of Recruitment) for many units Roman Army Major Overhaul Various BAI and CAI updates to give much smoother, historically realistic and better gameplay experience. Unique UI, Loading Screens, Unit Cards and much more.... Many other features include Graphical and Campaign Game play improvements. Also in September 2018 the mods BAI & CAI has received a total overhaul and the in game mechanics totally changed so that the AI is stretched to its capacity to perform on its decisions on Diplomacy and Strategy.

Current Version 7.3, follow install guide below and if you experience any problems please review FAQ or contact us on the Forum, on website or via our main page on Steam. You must only use this mod and the Optional mods I recommend on website.

Important Note: No other mods are supported and will probably cause erratic game play and crashes.

1. Download mod

2. Unzip file and place "_wotgpatch20" file into your Rome 2 "data" folder

3. Activate mod using the Rome 2 Launcher and tick "Use out of date mods" box

4. Enjoy!
So why not lead the charge and download the mod here?
Comments on this Article
There are no comments yet. Be the first!